Experts in Project and Business Management
Our mission is to deliver affordable and high quality self-paced courses in a convenient manner to help professionals achieve their learning goals anytime anywhere.
Explore Courses
All Courses of Elite Minds
Over 15+ Course
How It Work?
Visit our blog
Our blog is equipped with all information necessary to prepare for any of the PMI certifications. Access it for free Our Blog
Explore our courses
Based on the certification exam you are preparing for, select the course that best fits your needs
Register and Book a Seat
After you selected the course, register and start your exciting learning journey
Obtain your certification
Upon 100% completion of the course material, you will be able to download your certification of completion
Student Testimonial
Feedback From Student
This question is about "Review the effectiveness of the project's communications management plan" It is quite hard to feedback since there is no unique ID of the question
Long Thanh Phan
The course is in-depth and presented in an easy-to-follow format.
C. Lazzari, PMI-RMP Exam Preparation Workshop
بوركت جهودكم
Majdi Fehmi Moh'd Alkayed
Great segregation of topics and well explained!
Omar Poventud Miranda, PMI-RMP Exam Preparation Workshop
So far the material is very clear and concise.
Marta H. Reed, PMI-PBA Exam Preparation Workshop
Thanks, I passed the exam on my first try! I found this course was very informative, the slides summarized key points, and the mock exam was well structured.
Yuki M, PMI-RMP Exam Preparation Workshop
Its good so far. I have much to learn about the practical application of the program on a project still.
Michael Kelly, PMI-RMP Exam Preparation Workshop
احاول تغيير الاسم لكنني لم استطع النكرم بالمساعده بتغيير الاسم من Majdi Fehmi Moh'd Alkayed to Majdi Fehmi Moh'd Otoum مع جزيل الشكر
Majdi Fehmi Moh'd Alkayed
I've got PMP and want to start PMI-PBA exam prep but have no idea how/where to depart. These tests help me a lot to identify where I am and what I should read/study for the exam. Love these tests!
Nguyen Huu Trung Tin, PMI-PBA Exam Simulator
We Can Help you achieve those accreditations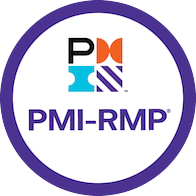 Latest News
Educational Tips & Tricks