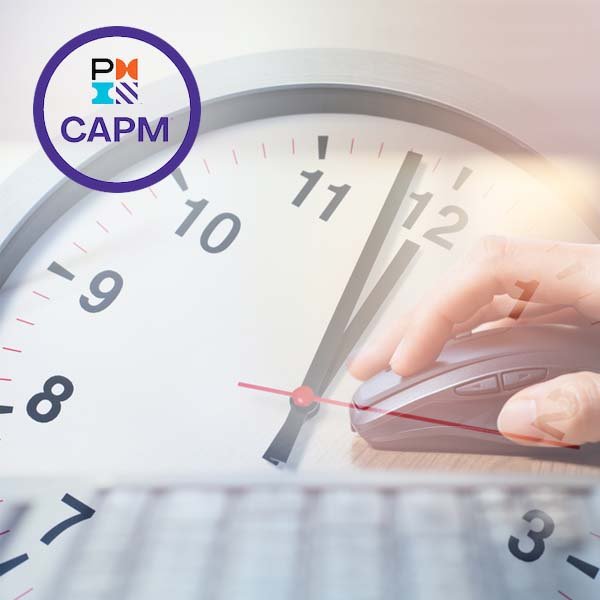 It's the first requirement of the PMI to be eligible for the Certified Associate in Project Management (CAPM) exam application, below I am reviewing the most cost and time effective options for busy professionals. Attending a CAPM live class isn't always the preferred option for most of the people having a full-time job. In the past 10 years, most of the CAPM candidates are using the online live webinars and teaching platforms! In this blog, I am listing the best choice in means of quality, time, and cost.
CAPM Exam Preparation Workshop – 23 Contact Hours for PMI, created by Elite Minds
It's my first recommendation always, very cost effective which can be taken for $119 only! Yes, you will get 23 contact hours for this price. With tight budgets and limited time this will be the best choice in the market, this course was designed based on the following references:
Latest CAPM examination content outline

Project management body of knowledge – sixth edition

Project management body of knowledge – seventh edition

PMP Exam Prep: Accelerated Learning to Pass the Project Management Professional (PMP) Exam – 9th edition
This course can really help CAPM® aspirants to succeed in the CAPM® exam as over 600+ CAPM® students have made use of this course for their CAPM® exam preparation. Tell the moment am writing this article, the course helped 408 professionals to pass the exam from their first trial.
When you pay $119 for this course, you will get a certificate of completing 23 contact hours of education in project management, this certificate can be used to apply for the exam on the PMI.org website, and it will let you pass the audit process in case your application was selected for the audit process. When you start the course, you will be surprised with the course content and it will exceed your expectations! I can guarantee that this course is covering all what you need for the CAPM exam preparation journey. Overall, my CAPM study plan should not cost you more than $150. This was my intent when this blog was created, to help professionals get certificates with the most time and cost-effective plans.
Note: Practicing mock exams is the second contributing factor to pass the CAPM® exam from your first trial, you need to practice as much as you can. When you buy this package, you will get an access to four full simulated CAPM exam questions which are very close to the real CAPM exam.
Why should the CAPM Exam Preparation Workshop – 23 Contact Hours for PMI Created by Elite Minds be your first choice in the market?
I am working as a full-time management consultant, and due to the nature of this field, and the long working ours, I am always looking for self-paced course. When I plan to get a certification 3 or 4 months ahead, the first step will be looking for a preparation course, and since my PMI-RMP certification, I am using only self-paced courses. Attending full day training courses isn't a valid option due to my working hours situation. Below I am listing the reasons why this course should be your first choice:
It will make you eligible for the CAPM exam application by earning 23 contact hours, as you will earn a certificate of completion at the end of the course.

25 hours recorded videos, it can be watched without any time limit and whenever suits your timing.

Elite Minds courses have an access from all devices.

It will help you pass the CAPM exam from the first trial, very comprehensive and updated as per the latest CAPM exam content outline.

Detailed explanation of the project management concepts, practices, tools, and techniques.

Access to the four full simulated CAPM exams that are very close to the real CAPM exam questions
All mentioned reasons made my mind purchase such courses for the exam preparation journey. You can have a look at the course curriculum through the link here.
Throughout the 25 hours videos of the course, the instructor guide students all the way and teach everything one will ever need to know and during the CAPM exam. There are more 100 quiz questions throughout the course after each chapter for students to check whether the chapter materials have been correctly understood.
The course will start with a section preparing you for the CAPM exam, exploring the course content, CAPM exam application and prequalification's. The following section will provide you with general knowledge of the project management foundations and the standard of project management. The course then will have three long sections covering the eight performance domains, tailoring in project management, and models, methods, and artifacts in project management. The instructor will start each section with an overview, will move into each concept and practice of the exam domains. Then, we will have nine sections walking you through each concept, practice, tool, and technique of the agile and scrum project management methods. At the end of the course, you will have access to four full practice tests including 600 questions. Here is a promise that this is the most comprehensive course for the CAPM exam preparation.
What you will get by purchasing the CAPM exam preparation workshop – 23 contact ours for PMI?
Over 25 hours of high-quality videos recorded by the instructor.

Over 10 quizzes at the end of each section with 10 questions each.

600 sample exam questions including 4 practice exams at the end of the course.

Certificate for

23 contact hours

to apply for the CAPM exam

Continuous follow up from the instructor through WhatsApp groups

Support in reviewing the CAPM exam application before submission
Pros and Cons of the CAPM exam preparation workshop – 23 contact ours for PMI
PROS
The course is based on the four CAPM exam references as per the latest CAPM exam content outline.

The course is taught by an instructor who has more than 12 years' experience as a project management consultant, he is PMP, PMI-ACP, PMI-RMP, PMI-PBA, PRINCE2 Practitioner, PMI-PgMP, and PMI-PfMP.

The course over all will prepare you for the CAPM exam with needed technical, business and leadership skills.

The course lectures are short and direct to the point, you will not get bored while you are watching the course videos, the short lectures minutes are a strength point of the course.

The course videos are professionally recorded, and the presentation is designed and illustrated in a nice way.

180 days access to the course videos.
CONS
Self-Study requires a lot of determination, if you don't have thrive on self-study, online courses and webinars are not the best for you, a live class will be the better option.

There is no live interaction with the instructor, whenever you have a question for the instructor, you need to post it in the Q&A section and wait for his answer.
My tips on taking the maximum benefit out of CAPM exam preparation workshop – 23 contact ours for PMI
Watch the course introduction section, especially "explore the course" lecture, understand the course structure and plan for it. My advice is to plan to watch the course content within 2 weeks, print the course outline to use it as a progress check during the course. Once you have finished a lecture, cross it out on the course outline table. This will give you the badly needed tracking of your progress and a sense of accomplishment to move you forward.

While you are watching the course content, have a notebook alongside with you, mention and highlight topics where you feel it's not fully understood from your side. You need to refer back to those topics later on from different resources.

Don't skip any of the course quizzes, at the end of each section (Exam domains) you will find a quiz of 10 questions, a great tool to test your understanding of the section material.

At the end of the course, you will have four full practice exams of 600 questions, timely tested within 3.0 hours as per the real exam. You can go through these exams' multiple times, use the first exam to have an idea before you go for other exam simulators.
I recommend this course, it had been always my first recommendation for all students asking me about the best resources to get the 23 contact hours for the CAPM exam, very cost effective as you can take with a low price of 119$ through links on this website only, 6 months access and you can watch the course videos whenever you want, and at the end you will have the certificate of completion that you will use to apply for the CAPM exam through the PMI website.
CAPM® Certification Training, 23 Contact Hours Online CAPM Training – By Master of Project Academy
If you're looking to enter project management or advance your PM career, gaining CAPM certification is essential. The CAPM (Certified Associate in Project Management) certification is used by the Project Management Institute to demonstrate your knowledge and experience in project management, and is recognized across industries worldwide. Created by experienced project management professionals, our CAPM Certification Training is structured around the 5 processes and 10 knowledge areas of project management as prescribed by PMI, giving you the practical knowledge and confident mindset to achieve certification. With a 99.6% first-time pass rate and more than 200,000 past students, this affordable, self-paced online training is designed to boost your certification chances and help you stand out in your search for a rewarding career in project management.
Master of project academy provides 100% online, self-paced CAPM® Certification Training includes:
23 contact hours of CAPM® Certification Training designed by industry experts

Learn at your own pace whenever and wherever you want, even if you work full-time

600+ CAPM® practice questions help you prepare for certification exam

Sample CAPM Certification exam – get fully exam-ready ahead of the big day

CAPM Cheat Sheets and more
They offer this course with various pricing models which you can have a look at through the link here.
CAPM Exam Prep Seminar, PMBOK Guide, Sixth Edition – By Joseph Phillips on Udemy
This course has passed a quality audit and a business review, and it completely meets the PMI exam training qualifications. You need to pass the CAPM exam and you need quality training that'll help you in your role as a project manager. You also want to learn from an authority in project management, in an online environment with plenty of assignments, videos, and concise explanations. This course provides 25 contact hours and is taught by project management author and expert Joseph Phillips. Joseph is the author of several project management books from McGraw-Hill, the American Management Association, and Dummies Press. He is certified as a PMP, PMI-ACP, ITIL, Project+, and is a Certified Technical Trainer. The 25 hours of project management education are earned by completing all of the course, the assignments, exercises, and quizzes. The Learning Management System tracks your completion of the course; if you complete all the videos and interactive sessions, you can claim these hours for your CAPM exam application. More than 53K students enrolled in this course, with an average rating of 4.60. You can access the course curriculum through the link here.
PM PRECAST CAPM CERTIFICATION TRAINING COURSE – BY PM PRECAST
The PM Prep Cast was first launched in 2008 with the goal of providing high-quality but low-cost training to project managers preparing for their exam. Originally designed to help those preparing for their PMP exam, we have boosted it to also cover all CAPM topics. We also continuously updated it to stay in tune with the latest in available technology as well as the ever-increasing requirements of the CAPM exam. We invest a lot of time and effort into helping you pass, and you can select from one of two versions:
PrepCast Basic: The Prep Cast Basic is our flagship exam training program. Watch best-in-class training lessons as you confidently prepare for your CAPM exam.
PrepCast Elite: In addition to the training lessons, this package gives you 90-day access to The PM Exam Simulator so you can practice what you have learned.
The entire PM Prep Cast course is delivered online - no deliveries to wait on and worry about, and you get instant access when you sign up. You also get FREE updates as they're released. Once your Prep Cast order is complete, you'll receive an email with login instructions - follow the simple instructions and you'll be able to access all the video lessons immediately. This email also includes instruction on how to download the complete PM Prep Cast to your phone using a podcast app. At last count, over 60,000 project managers from 160+ countries and from every conceivable industry have used The PM PrepCast to master the knowledge and concepts needed to successfully prepare for their exam. You can have a look at the course content through the link here.
Have a successful journey